Collaborating with researchers outside of your area of expertise is a critical aspect of research in the modern era. When studying pain, this is even more valuable, due to the fact that pain impacts people across multiple domains and across many different mechanisms. For example, learning about how people view the concept of pain may help us understand how patients view the treatment options for their chronic pain conditions. Understanding how specific psychological processes interact with pain processing can aid us in unpacking the mechanisms underlying how pain is modulated. Alternatively, we can use our knowledge of the current scientific pain literature and apply our theories to the practical realms of the clinic which could help improve treatment and provide clinicians with forms of assessment that are yet to be utilised. In my view, collaborations are a critical aspect of pain research, and below I've detailed some information about some of my collaborators and the projects we are currently engaged in.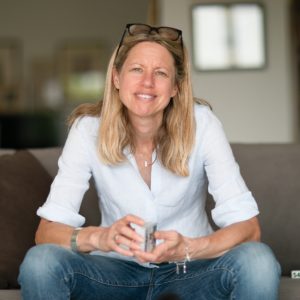 DR Emma Borg
Professor

Department of philosophy
University of Reading
Dr Borg's main research interests lie in philosophy of language and philosophy of mind (where she is interested in issues such as the nature of pain, mindreading, mirror neurons and animal cognition). Together, the departments of philosophy and psychology have created a body of experimental philosophy work, examining individual differences on the perspective of pain; namely, whether they view pain as being a construct of the body, the mind or a combination of both. We were recently awarded funding to examine whether this varies in chronic pain patients, whether it can predict response to psychological interventions and if we can use CBT to adjust the perspective towards a mind-centric view to enhance adaptability to psychological treatment.
Prof Mark Little
Interventional Radiologist

Royal Berkshire Hospital
Professor Little is Consultant Diagnostic and Interventional Radiologist & Director of Radiology Research at Royal Berkshire NHS Foundation Trust. We are working with Mark to run a presurgical pain assessment on the first European research study investigating the role of Geniculate Artery Embolisation (GAE) in the treatment of knee osteoarthritis (OA). Our pain assessment battery will aim to identify those who at a risk of poor surgical outcomes, as well as identifying neural mechanisms underlying predisposition to postsurgical chronic pain.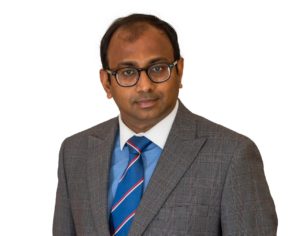 Dr Deepak Ravindran
Consultant

Royal Berkshire Hospital
Doctor Ravindran is consultant in anaesthesia and pain medicine, as well as the clinical lead of the Pain Management Unit in the Royal Berkshire Hospital. Deepak has been integral in terms of calibrating clinical processes and pathways to better improve our treatment of chronic pain. A holistic clinician, who appreciates the multi-faceted nature of the condition, has been a key component of our collaborative links between the University and Hospital. Currently, Deepak is sponsoring our project with Emma Borg, and enabling us to translate our research from the lab to the clinic, to attempt to further improve stratification and treatment of chronic pain patients undergoing psychological interventions.